New Element - Widget
The widget element has been added to Cinema8 and is now available. With this new element, you can add ready-made animated objects such as lower thirds, animated buttons or text to your videos. The widget area, where only the Cinema8 team can develop and add new widgets for now, will be transformed into an area where all users can create widgets in the future. Let's look at how to use the widget element;
Drag and drop the "Widget" element from the element list onto the layer in the editor screen. A list of widgets you can use will appear on the screen.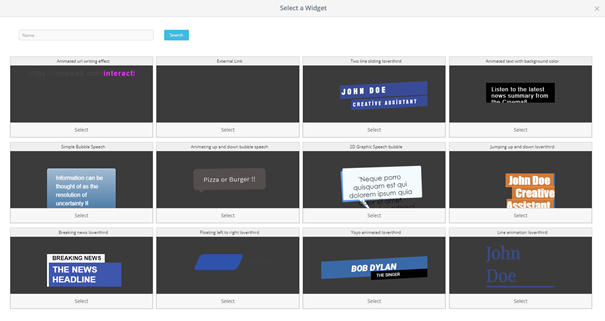 After determining the widget you want to use from here, click the select button under it.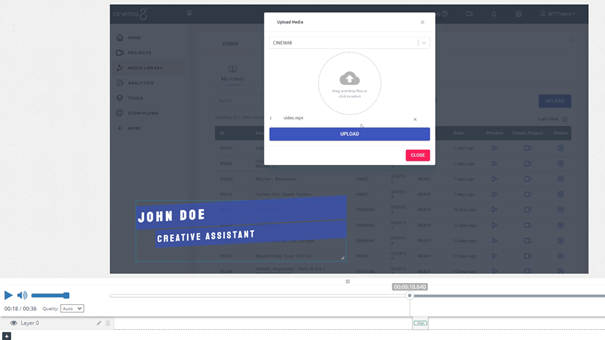 You can now change the accessible properties of the widget from the "Properties" field by clicking on the widget you added. While you can change the texts in some widgets, you can play with the colors of others and edit their animations.